Amazon Web Services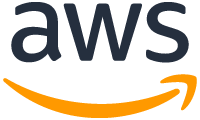 The credit program for nonprofit organizations Amazon Web Services (AWS) provides AWS promotional credits for cloud services to eligible nonprofit organizations and public libraries.


You can use these credits to charge for AWS on-demand cloud services and some AWS support fees. AWS is a secure cloud service platform that offers organizations the power of computing, database storage, hosting and other features without having to invest in physical infrastructure. These credits are not valid for any fees or charges for Amazon EC2 Reserved Instances, Amazon Mechanical Turk, AWS Marketplace, Amazon Route53 domain name registration or transfer, or any upfront fee for any service.


Learn more, visit the Amazon Web Services Nonprofit Credit Frequently Asked Questions and inspire other nonprofit organizations to use Cloud Products and AWS solutions .

Eligibility and availability

Whether your organization can receive subsidies from this program can be found in AWS rules and conditions. .

Sign up for AWS Free Trial

In addition to the AWS Credit Program, AWS also offers all new AWS Free Tier customers for 12 months from the date of registration of the AWS organization. AWS Free Tier (Free Trial) is not part of the AWS Credit Program. New clients can access certain AWS services within this offer and use them for free up to a certain limit.


AWS recommends a potential grant recipient to sign up for AWS Free Tier and then apply for this offer.


Most organizations use both AWS Credit Program for Non-Profit Organizations and AWS Free Tier. This combination enables non-profit organizations to use AWS Cloud Infrastructure on a prepaid basis to host websites and obtain financial support for software purchases, data warehousing and analysis, and development of new systems.

About the Amazon Web Services Nonprofit Credit Program

In Amazon Web Services (AWS), we are aware that nonprofit organizations can not do without technologies that enable them to realize their mission and not waste valuable resources. We are committed to providing affordable, flexible scalable infrastructure technology to build websites, hosting core organizational applications and system solutions for employers, or managing fundraising activities. We want to allow non-profit organizations around the world not to waste valuable resources on the computing power they do not use, but to use these resources to fulfill their own important missions.