HACKAITHON - kick off your AI project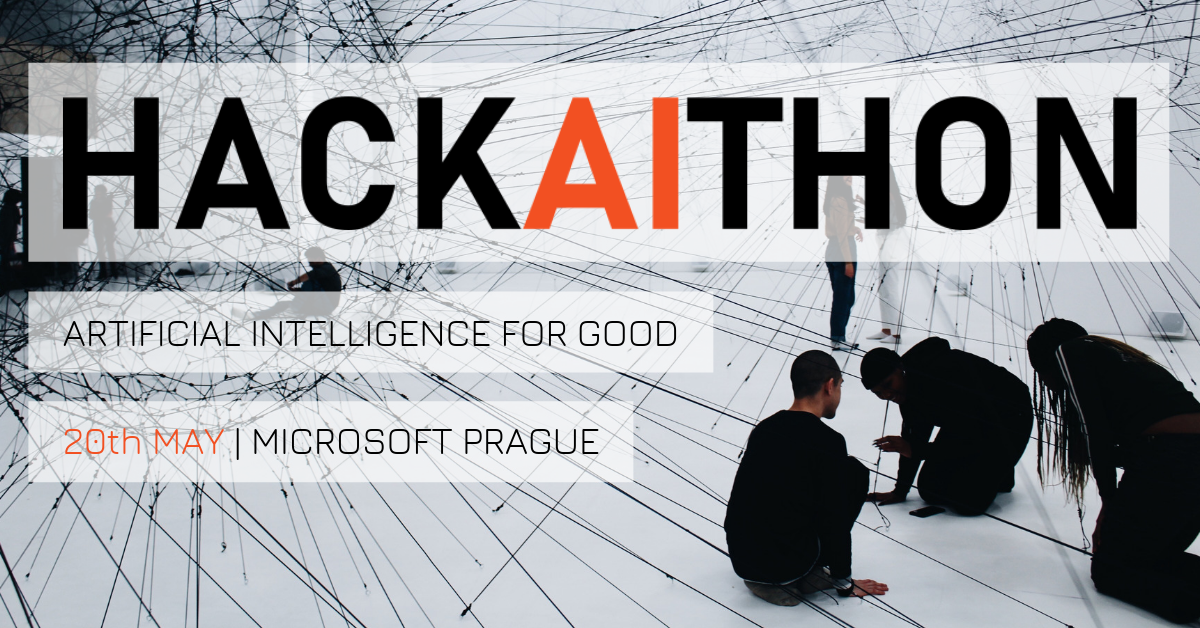 Do you have a project in which you would like to use Artificial Intelligence to help people with disabilities or to protect our environment? Do you need help kick starting the project, want to meet with AI consultants or get technical resources from Microsoft?

Enlist your project to HACKAITHON!
We are looking for nonprofits, startups as well as informal groups who are trying to use AI in following fields:
Accessibility: projects helping with employment, daily life tasks or communication and connection of people with disabilities
Earth: projects dealing with sustainable agriculture, biodiversity, protection of water resources or climate change
Your projects should already have a basic structure and you should know what you would like to achieve by using AI. We will help you kick off the project or find consultants for both business and technical aspects of your project. These projects can also gain additional support with adapting the AI technologies from Microsoft. They offer technological grants in their AI for Good program and we will help you with applying.
The HACKAITHON event is held in cooperation with Microsoft as we aim to support together projects leveraging AI for social good and thus showing how can the most modern technologies be beneficial to our society.
Event will be held 20th May in Microsoft Prague offices (Vyskočilova 1561/4a, 140 00 Praha 4).
Event schedule:
----------------
08:00 – 09:00 Registration, networking breakfast

09:00 – 09:30 Welcome  and Introduction into MS AI for Good grants

09:30 – 10:30 Microsoft AI technologies presentation - what tools Microsoft offers and how can you use them?
10:30 – 17:00 Project planning – working groups (project representatives and consultants) will work together on shaping the project details and its technological architecture accenting AI technologies
12:00 – 14:00 lunch buffet (in parallel with program, breaks are up to you)
17:00 – 17:45 Presentation of projects and results of the day's work
17:45 – 18:15 Workshop: Microsoft AI for Good grant - learn how to apply
18:00 – 19:00 dinner buffet (in parallel with program)
19:00 – 21:00 free program – working group can continue working on project specifics if you like to
----------------
Enlist your project and let us know what consultants or other kind of help you need. We will connect you with the consultants before the event itself so you can use HACKAITHON to fully focus on your project together. There is a capacity for 8 projects for the event. Deadline for application is 7th May.
More information about the areas Microsoft supports:
Are you not sure if you are eligible for the event? Do you need more information? Contact us:
Radka Bystřická
+420 721 360 547
radka.bystricka@sdruzenivia.cz
Are you a consultant and you would like to be part of HACKAITHON? Fill in this consultant form.
The event is supported by Microsoft.

How do we process personal data in this project? Learn here: rules for processing personall information (in CZ only)